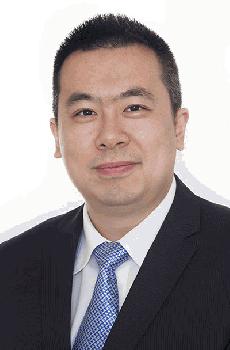 I have made $782,000 in sales in 1 year 10 months and received a Gold Badge. If you work hard within the Real Estate industry you can earn a very, very good income and be comfortable.
Danny Li First National Waverley City, Glen Waverley VIC Ph: 03 9560 3988
In late 2008 I attended the Pittard Real Estate Management Program. The following day I was visited by Phil Lynch and I signed up to the Pittard Training Program - I still remember what Phil said to me on that day. He said "Follow the program, and in 5 years time you will see the difference". It is now November 2014 and in our office we have 2 Gold Badges, 1 Platinum Badge and 1 Diamond Badge. We have also won the 2014 Sales Person of the Year and 2014 Sales Team of the Year in the Australasian Real Estate Awards. I know that all of this is a result of your bulletproof training and hiring program. I have just returned from the 2014 Pittard Conference, where the lineup of speakers was absolutely first rate. The inspiration that these speakers have provided to my staff members is something that money cannot buy, and I know that it will benefit them enormously in their work and personal lives.
Thomas Som First National Waverley City, Glen Waverley VIC Ph: 03 9560 398